It was 54 weeks since the pup who might be too big for the track, and not a consistent enough breaker to win a Henlow Puppy Derby, won a Henlow Puppy Derby (unbeaten). On Saturday night, Bockos Doomie maintained an unbeaten 12 race record at Hove to land the Coral Sussex Cup.
How did he do it? How does he keep doing it? The answer can be found in the first three seconds of the video below. Trouble at the start was expected. Trouble there was, but Doomie did what he has done in 18 of his first 23 races . .

Patrick said: "Before the competition started, I said to Graham (Box), 'he is 3-1 ante post and while we can always be beaten by bad luck or bad draws, there isn't a dog among the other 35 that I would swap him for'.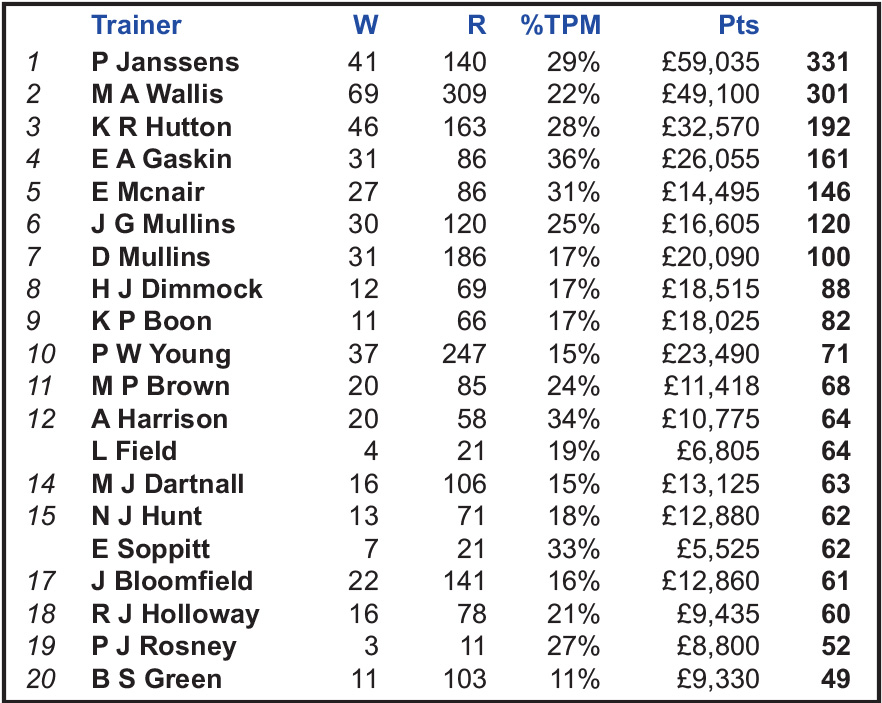 "There is no doubt that Hove is his best track. The 515 metres is probably 20 metres further than is ideal, but that long run to the bend is just what he needs. You can't win 12 out of 12 at a track like Hove, over the middle distance, without being a top top class dog – and he is.
"I know a few people have tried to pick holes in him on social media. That is fine, he keeps turning up. The determination that he showed at the start was just what I expect from him. He pushes his way to the front, being bumped only seems to make him more determined.
"He then takes three to four lengths out of the field between the second and third bends, drives the last two bends, and by then he has broken the hearts of most of the others."
It was a good night for the kennel with a second place in the Regency.
"Didn't the old lady (Affleck Lady) run a great race too! She is four and a half now and will be retired as soon as she comes into season to be mated by Kilmore Lemon.
Doomie's victory saw Patrick take a lead in the Trainers Championship for the first time this year.
He said: "We have several good pups coming through for the Puppy Cup at Romford. Kilara Lion is a new arrival in the kennel and he will go to Monmore for the Gold Cup along with (defending champion) Seaglass Tiger who ran a great race on Saturday night.
"I will speak to Graham about Doomie. He will need more racing before the Derby, so Monmore is an option with him too. He has a four-from-four record there, with Yarmouth also a possibility."