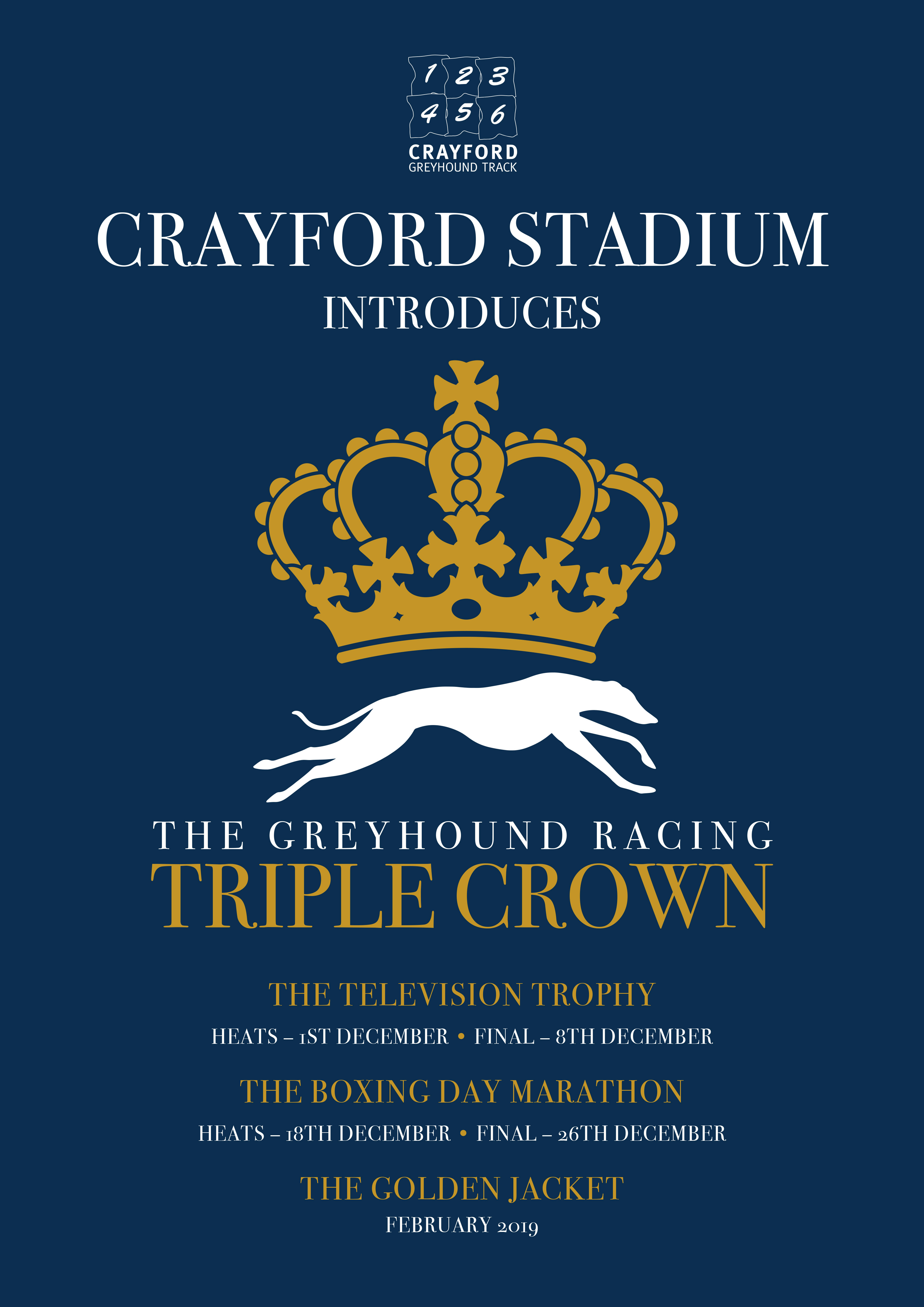 "Well she is getting better. She has moved on from only eating sausage rolls. She will agree to eat best fresh steak and chicken thighs. But she won't eat if you are looking at her, you have to walk away. And when she has had enough, she likes to bury the rest under her duvet to keep for later. I don't think we've ever had one quite like her."
For a greyhound that has never raced beyond 714m, Slippy Maggie finds herself as ante post favourite for a competition for the best in training over an extra 160 metres. Hazel Kemp's exciting black is a best priced 10-3 to win the Ladbrokes TV Trophy which starts on Saturday. (Joint favourite Maireads Ivy is available at 7-2 with Betfred)
Maggie was pretty much a 'child star' having qualified at Towcester in 28.47 (480m) at 22 months old and beat Bombers Bullet in 32.99 (550m) in her first ever race at Henlow. In that performance she showed, for one of the few occasions to date, that when she chooses to lead up, she is more than capable of doing so. Her sectional was a top class 8.89.
She was beaten favourite in the Maiden Gold Cup but bounced back to win the 'unconfined' version of the event beating Saleen Ash. Since then the 28kg black has finished runner-up in the 661m Doncaster St.Leger, the 670m Great North Run and the 710m St Leger at Perry Barr.
To qualify for yet another final, the Henlow based bitch will need to finish in the first two, a feat she has achieved in each of her last 11 races (7 wins, 4 seconds).
For most punters on Saturday, the run that will interest them most came in the Kent St.Leger Final over Crayford's 714m in the Jay & Kay Coaches Kent St.Leger Final.
Hazel Kemp said: "We are so lucky to have her. Years ago we had one a bit like her, Another Crook, who would trail the field, but would come through his field at the end. Maggie is very similar. She bids her time, makes her mind up when to accelerate past, when to wait for gaps to open up, and then go past. It is very exciting to watch.
"Looking at her run in the Kent St.Leger, we are guessing that the 874m will max her out, though she won't be the only one in that position. She comes into the race fit and well, as does Slippy Maska.
"Unfortunately, Maska is approaching the end of her career. He has a slight hole in a gracilis muscle. Most dogs don't come back from that. Although she is fit to race and should hold her own, she seems to have lost that burst of pace that she had earlier in her career.
"There are some exciting young dogs in there. Personally, I think Savana Winner could be the dark horse. She looked very impressive last week and looks to have a big career in front of her."
On the subject of 'potential', the Kemps might just have another future staying star within the kennel. Micks Little Gem made a winning debut in Henlow's A10 grade on Thursday morning and came from a long way off the pace to win by a couple of lengths. Gem is a July '17 half sister to Slippy Maggie.
(It may see a long way from a bottom grade debut at Henlow to open race stardom, except for fans of a little bitch called Midway Skipper)
Hazel said: "We really think the world of her. She just looks a bit special. There are still a couple of shares for sale if anyone is interested."