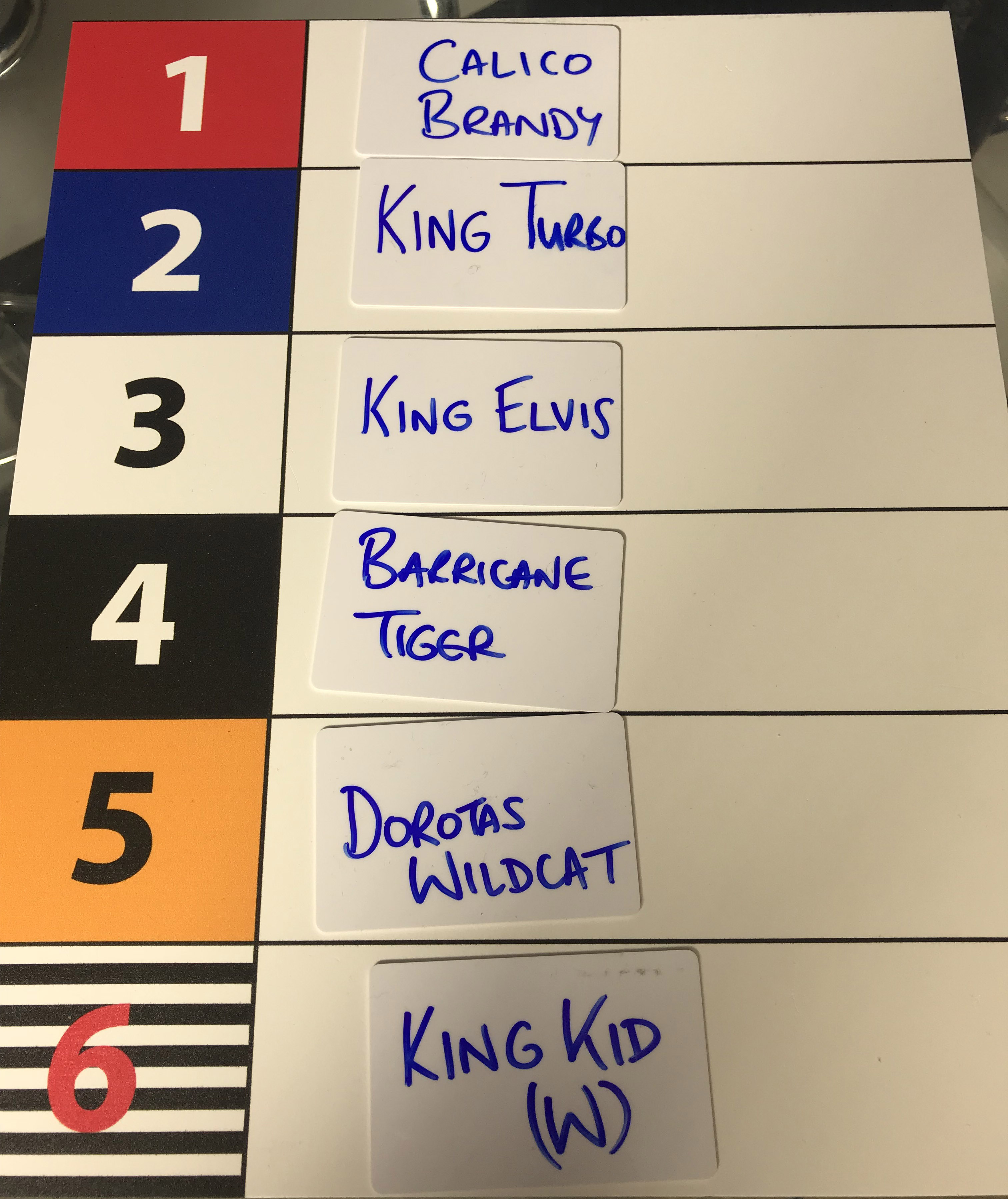 "As far as I am concerned, the Derby has already started. If we didn't have a runner I would drive there to watch this race."
Assistant trainer Rab McNair was absolutely buzzing after seeing the kennel's three remaining entries – two were withdrawn off colour on the day – qualify for next Saturday's final of the Astute Electronics Gold Cup at Towcester.
Quickest on the clock was the immaculate Dorotas Wildcat with his 13th win in his last 16 races. Dominant throughout, he held off Calico Brandy in 28.07 (-10). The McNairs took the forecast in the opening semi where King Turbo gave Elvis a start and a beating in 28.28. Sole wide seed King Kid completed a double for the kennel with a 28.20 win in the final qualifier.
Rab added: "What a great final, six top quality greyhounds. Wildcat's record speaks for itself, but to see Calico Brandy close him down in the final strides – he must have been six behind at one stage – was an incredible performance. We know Barricane Tiger is getting on a bit, but he is pure class and great dogs never lose that.
"As far as the draw is concerned, I couldn't be happier. Elvis is probably three weeks behind our other pair in his preparation and I would expect him to come on for the run. I think he could bully the inside in the early stages and give Wildcat something to think about. I am convinced Turbo is an absolute aeroplane and nobody can possibly rule out King Kid. If he is anywhere near on terms along the backstraight – watch out.
"I would like to go on record and say what a great bonus it is that Towcester and the sponsor have put this competition together. It would have been great to have a competition like this at Wimbledon before their Derby to get the dogs used to the track and to build up towards the big race itself. I can't wait."