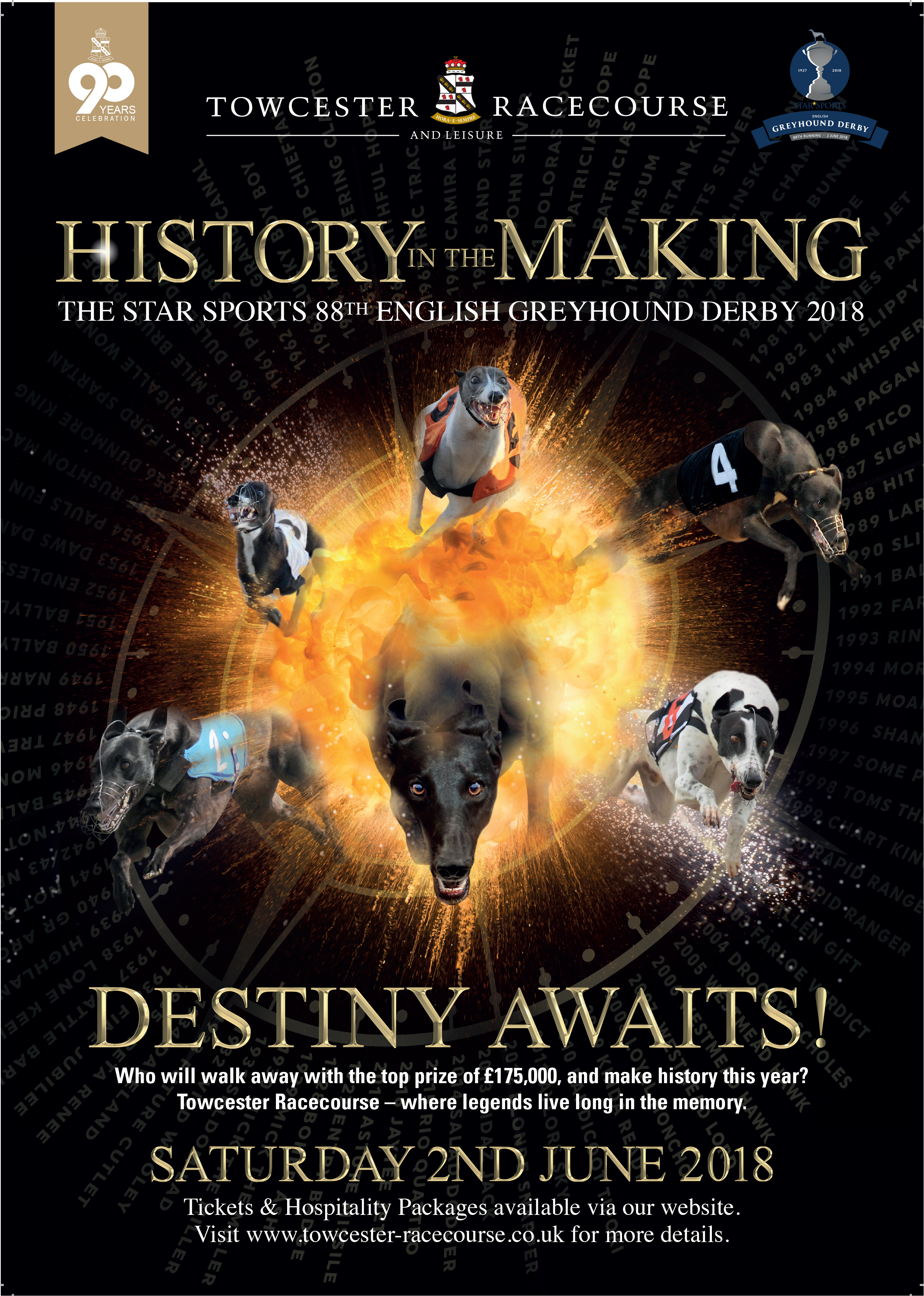 With the Star Sports English Derby closing date just four weeks away, the Towcester racing office have offered the following guidance for owners and trainers:
Trials:  With Towcester's current schedule and the severely restricted trial availability before racing ( a few trials reserved for  entries on Sat evening only) we will be holding proposed  Derby entry only trial sessions on Thursday 12th and 19th April. There will be some availability on our Weds trial sessions but solos cannot be guaranteed. Please book these as early as possible with the Racing Office
Trial stakes: Trial stakes are scheduled for Sat 7th, 14, and 21st April. Races close on the Tuesday of each week These will be divided where sufficient entries are received.
Graded runners: With Towcester's large graded strength we would be delighted to supply runners to other tracks via inter/track events during the first 3 weeks of May. Again please contact the Racing Office.
Seeding: If trainers would indicate their proposed seeding when booking trials the Racing Office will ensure you have your desired trap. However the course taken during the trial/s will determine the seeding for the first round.