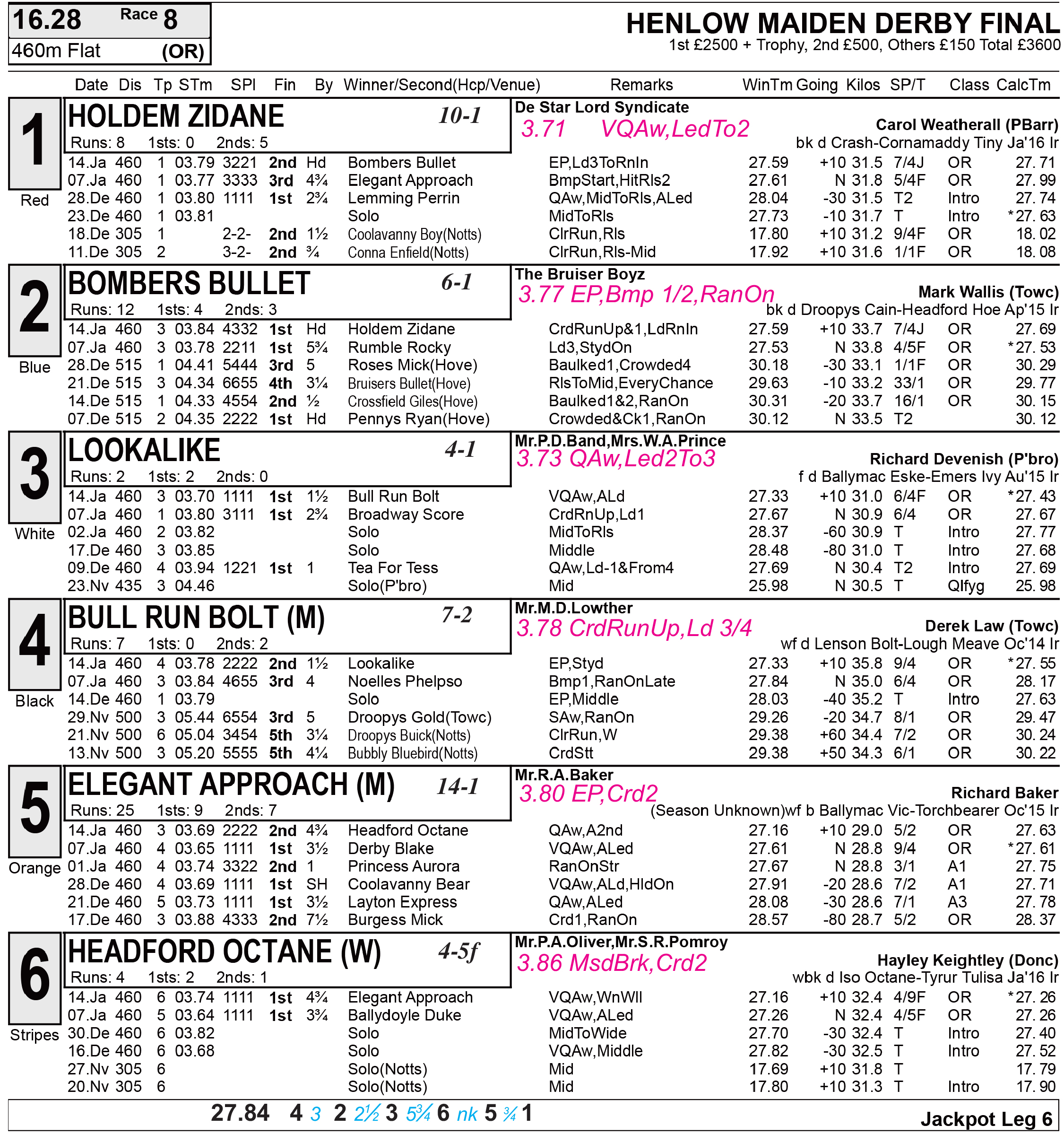 The owner of the 1975 English Derby trained the winner of the 2018 Henlow Maiden Derby with a dog he fancied to win the 2017 Star Sports Greyhound Derby.
Bull Run Bolt, owned by Mark Lowther and trained by Derek Law, was the confident fancy of both owner and trainer prior to Sunday's £2,500 decider which went like this . . .
Bull Run Bolt – Maiden Derby Final pic.twitter.com/Vn8TjAzFGZ

— Nowso (@Nowso2) January 21, 2018
The winner was one of Ireland's best young dogs in the autumn of 2016 having won the Texacloth Puppy Cup and then beat Tyrur Shay by three and a half lengths in the semi final of the Harolds Cross Puppy (Juvenile) Derby, only to be turned over as the 5-4f in the final.
Mark Lowther said: "He came from my old friend Pat Norris and we were convinced he would win last year's English Derby . We had pounds shillings and pence on him, only for him to break a toe two weeks before the competition got underway. He went to a vet in Manchester who did a brilliant job in attaching the broken toe to the one next to it, and Derek has done a fantastic job in getting him back in this condition. He was confident of winning today."
Veteran handler Law was unconcerned that his dog had failed to win a heat of the event. He said: "Henlow is a very good track, but it can be a bit tricky until the dogs get to know it I have had dogs find over a second here in two or three runs. This is a very good greyhound."