A second appearance for Droopys Addition who lowered his own unofficial track record at Hove, while half brother Roman Empire gets the nod at Romford. Although beaten half a length on the clock by Sparta Master, it was a remarkable run for a dog running with screws in a formerly broken hock.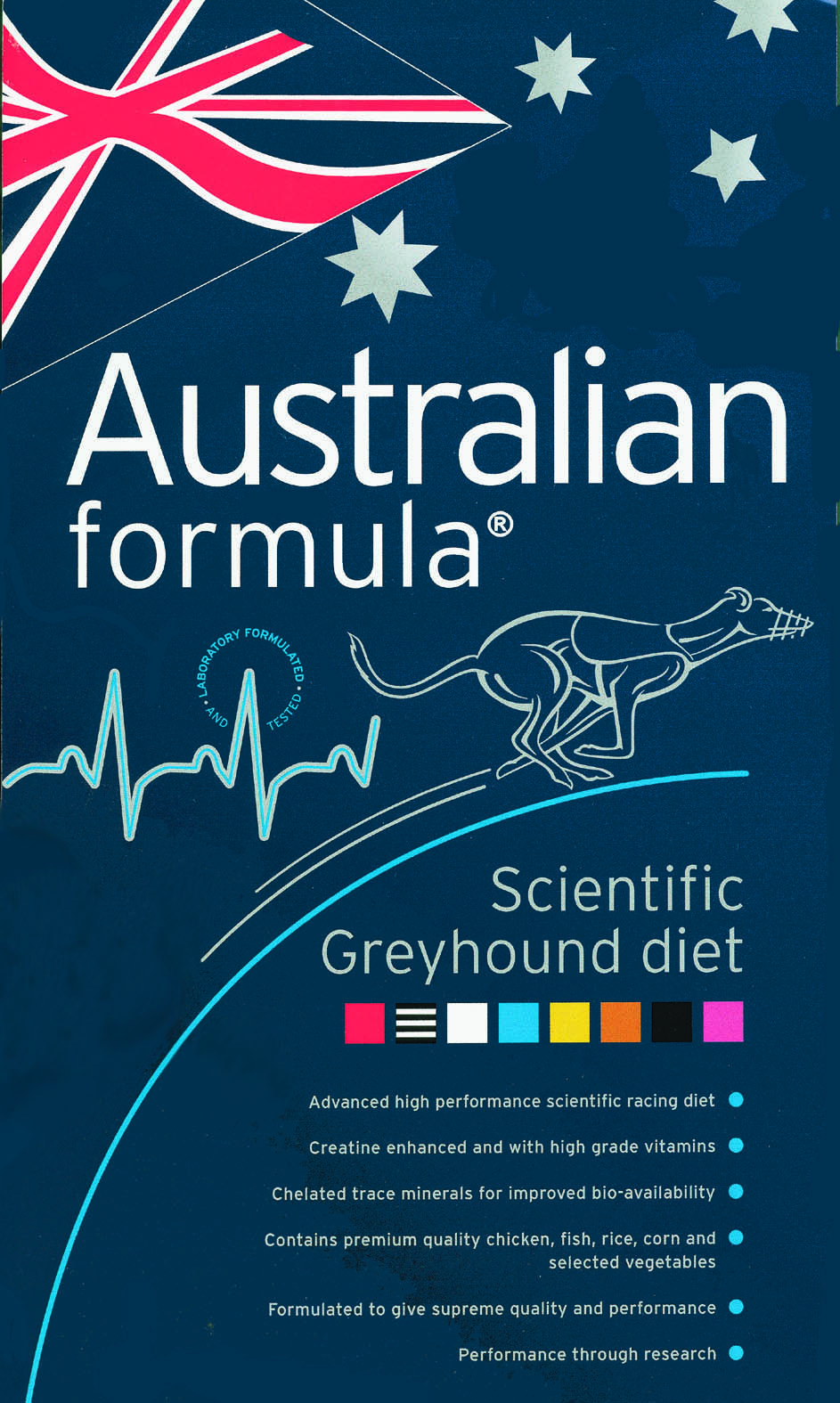 Micks Little Gem was some way off King Kane's 55.58 track record for Sheffield's 915m with a 56.17 run, though that reduces to 19 spots with going allowance taken into account.
Perhaps the unluckiest dog not to make the chart this week is Kevin Seville's Winter, with a career best 16.03 for the Kinsley sprint. He was pipped to the post by puppy kennelmate Glenvale Amy with a 27.72 run over the standard. Or it might be Angela Harrison's 28.65 winning pup Droopys Catch, who is nudged out by Steve Anderson's even younger Morpeth Lad who completed a four-timer with an A1 win in 28.73.
Almost finally, a mention for the remarkable Southfield Bea whose nine length Saturday night win in A1 at Swindon might not have been noticed outside the West Country but is exactly what this page is about. Paul Foster's black was a single spot outside Cadburys Hero's track record. In 2019, Bea was the fastest performer over the old 509m course, and also quickest over the new 514m and 649 metres.
And absolutely finally, Ballyoak Badger with the only sub-27.00 run at Poole this year, some 22 months after giving birth to the first litter of Dorotas Wildcat pups.
| | | | | |
| --- | --- | --- | --- | --- |
| BELLE VUE | 28.10 | 470m | DROOPYS LEGEND | (Loughteen Blanco-Droopys Alondra, Aug 16) |
| CENTRAL PARK | 29.72 | 480mH | DROOPYS CRUISER | (Scolari Me Daddy-Droopys Isabella) |
| CRAYORD | 45.38 | 714m | BEECHGROVE BELL | (Tullymurry Act-Forest Bell, Jun 17) |
| DONCASTER | 29.97 | 483m | HEADFORD MAURICE | (Tyrur Big Mike-Headford Maura, Jan 17) |
| HARLOW | 25.95 | 415m | PHILFEN DIVA | (Swift Hoffman-Forest Bell, Sep 16) |
| HENLOW | 27.37 | 460m | MURLENS HENRY | (Ballyhooly Henry-Murlens Raw, Jan 17) |
| HOVE | 29.21 | 500m | DROOPYS ADDITION | (Droopys Jet-Droopys Hilda, May 18) |
| KINSLEY | 27.72 | 462m | GLENVALE AMY | (Jaytee Dutch-Glenbrentonolive, May 18) |
| MONMORE | 28.37 | 480m | BALLYMAC MATT | (Ballymac Matt-Ballymac Scala, Sep 17) |
| NEWCASTLE | 28.73 | 480m | MORPETH LAD | (Farloe Blitz-Swift Hazel, Jun 18) |
| NOTTINGHAM | 28.71 | 480m | MILLION WINK | (Holdem Spy-Million Jay, Feb 18) |
| PELAW GRANGE | 14.49 | 245m | MURLENS MYRA | (Ballymac Vic-Murlens Raw, Nov 17) |
| PERRY BARR | 28.66 | 480m | SABBATICAL | (Tullymurry Act-Phone Lizzie, Apr 17) |
| PETERBOROUGH | 26.41 | 435m | BARRIGONE CLAW | (Paradise Madison-Barrigone Travel, Oct 16) |
| POOLE | 26.91 | 450m | BALLYOAK BADGER | (Slip The Lark-Ballyoak Alice, Jul 15) |
| ROMFORD | 34.78 | 575m | ROMAN EMPIRE | (Droopys Jet-Droopys Hilda, Jul 17) |
| SHAWFIELD | 29.31 | 480m | GREENWELL THEA | (Skywalker Puma-Greenwell Lark, Mar 17) |
| SHEFFIELD | 56.17 | 915m | MICKS LITTLE GEM | (Superior Product-Mays Maska, Jul 17) |
| SUNDERLAND | 27.55 | 450m | FAIRHOLME POSH | (Taylors Sky-Posh Pawn, Sep 16) |
| SWINDON | 27.87 | 476m | SOUTHFIELD BEA | (Laughil Blake-Droopys Elite, Jul 17) |
| YARMOUTH | 27.92 | 462m | JINKS BEHIND | (Droopys Jet-Fortwilliam Hawk, Sep 16) |