The comparative scarcity of open races has resulted in three cracking support finals for next Thursday's St.Leger meeting, not least the Lambe Construction Birmingham Cup Final.
RM Martin Seal said: "When we did the draw for this, it never occurred to me that we wouldn't have a railer in the final. But it is a very decent race and particularly competitive. I was chuffed to see sponsor John Lambe get one through in Dolla Wisecrack.
"There is a lot of early pace throughout the race with the two and three in particular looking as though it is at the extreme end of their range. Gonzo will obviously be well fancied but I don't think he will have things all his own way.
"In fact, in terms of value, both myself and my assistant Dan quite fancy Winetavern Curly to cause a surprise."
Betting: 9-4 Gonzo, 11-4 Blackstone Milo, 6-1 Dolla Wisecrack, Levante Beach, 13-2 Droopys Carat, 7-1 Winetavern Curly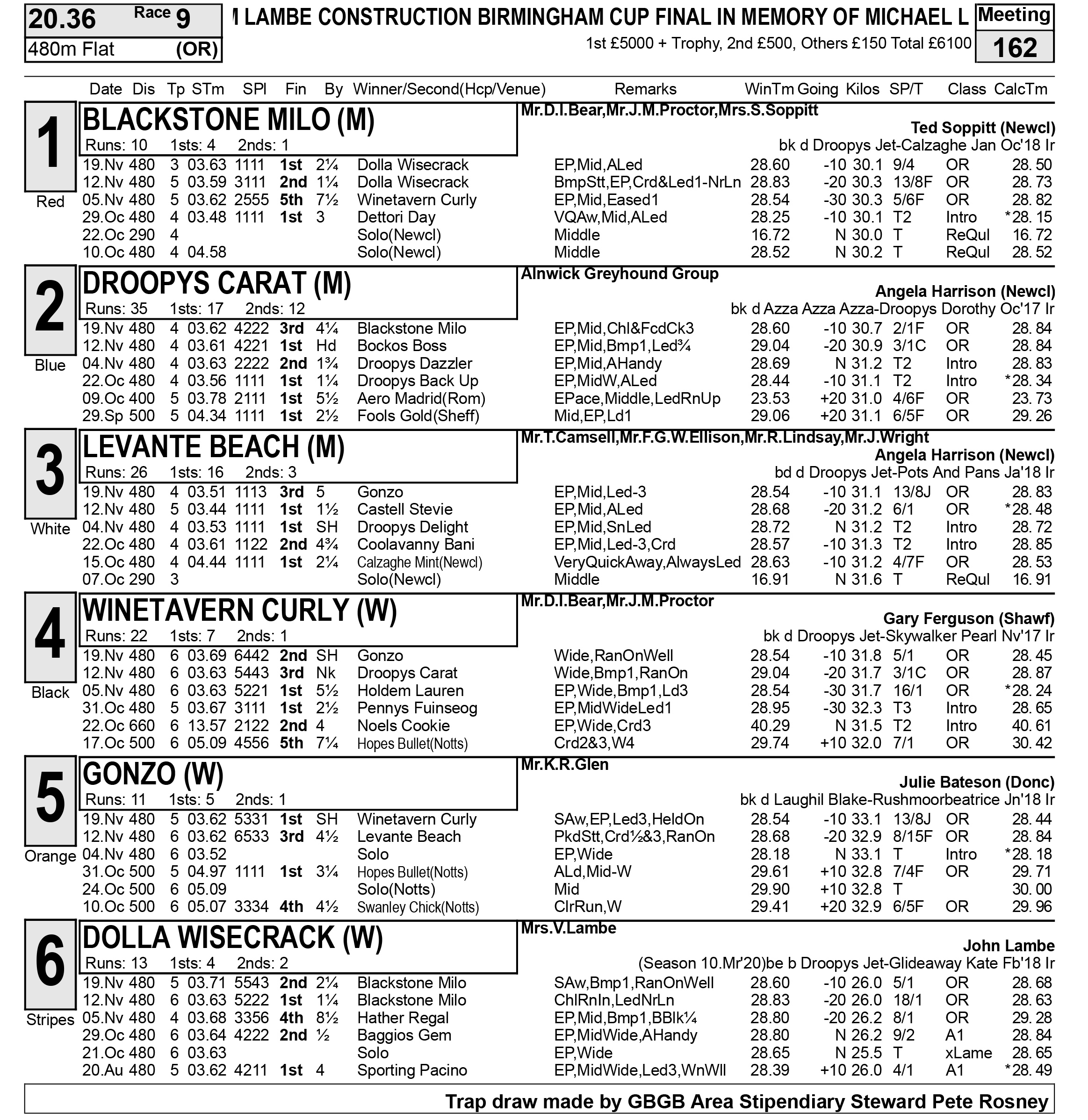 ---
The Dash Final is dominated by three of the best two-benders at Sheffield in Referendum, Coolavanny Dylan and Geelo Brezza who won their respective heats.
Martin Seal said: "Referendum hadn't been around here and almost went for a ball of chalk at the second bend. You would expect him to improve in the final, though personally, I think Coolavanny Dylan looks the best drawn of the fancied dogs and he would be my selection.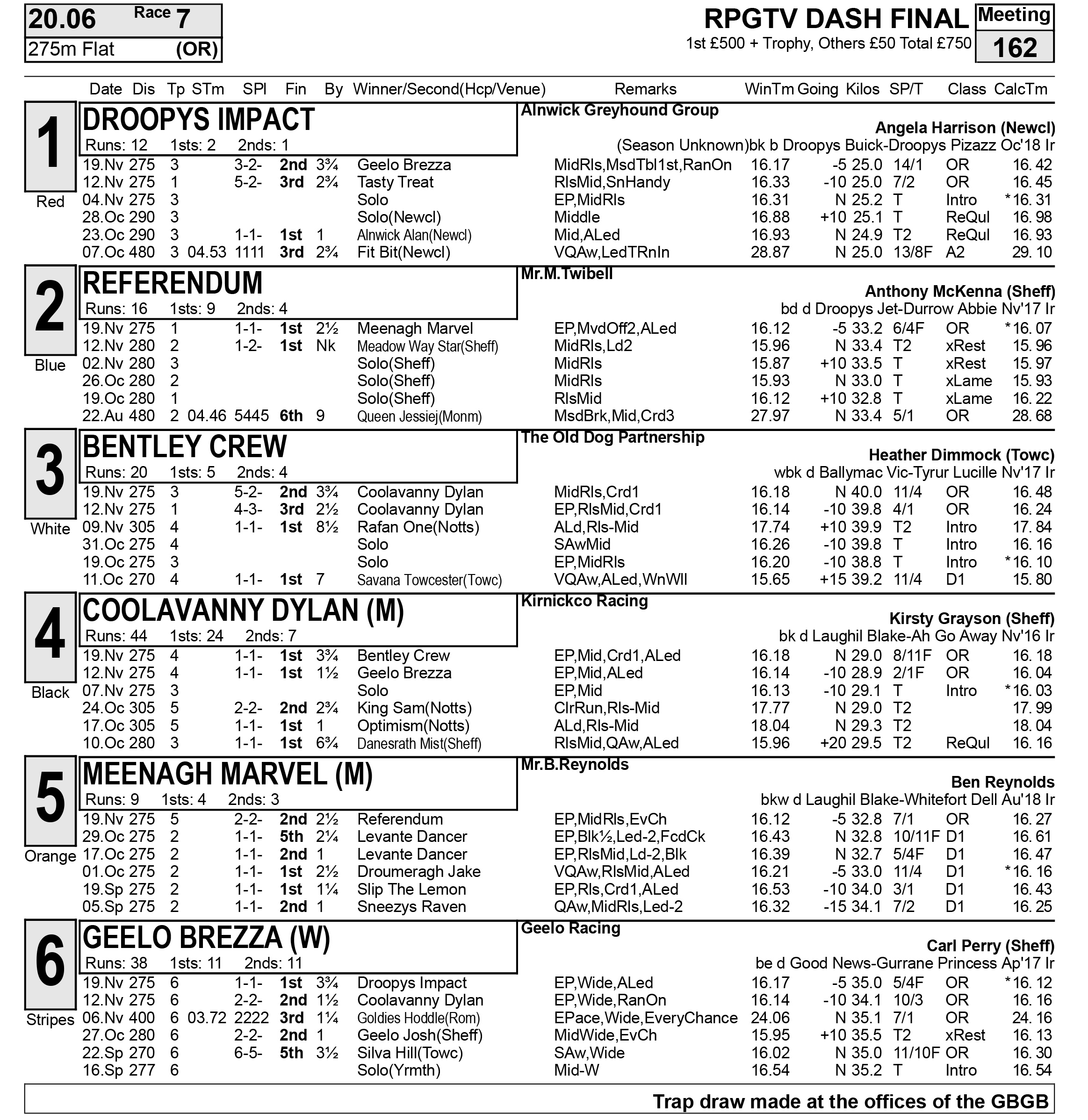 ---
David Mullins has had a particularly impressive year and Seal reckons the Romford handler can consolidate a position in the top six of the Trainers Championship with a win from Marinas Recruit in the puppy final.
The Perry Barr grader said: "There is a lot of early pace in here and I think the red is best suited to take advantage. I think he can lead up on the rail and I suspect that the four is going to start squeezing in and make life very tight for the two and three."