Hayley Keightley has two of the top three in tonight's George Ing St.Leger from Yarmouth – live on RPGTV – though assistant trainer Mark Keightley reckons the layers are slightly out in their prices.
Roxholme Poppy is the ante post favourite at 4-1 but is trading no better than 4-6 to win the last semi final. Next in at 4-1 is Aayamza Breeze, 9-2 Sheldan, 12-1 Swift Tarquin, 25-1 Rahyvira Flash, 50-1 Swift Galloway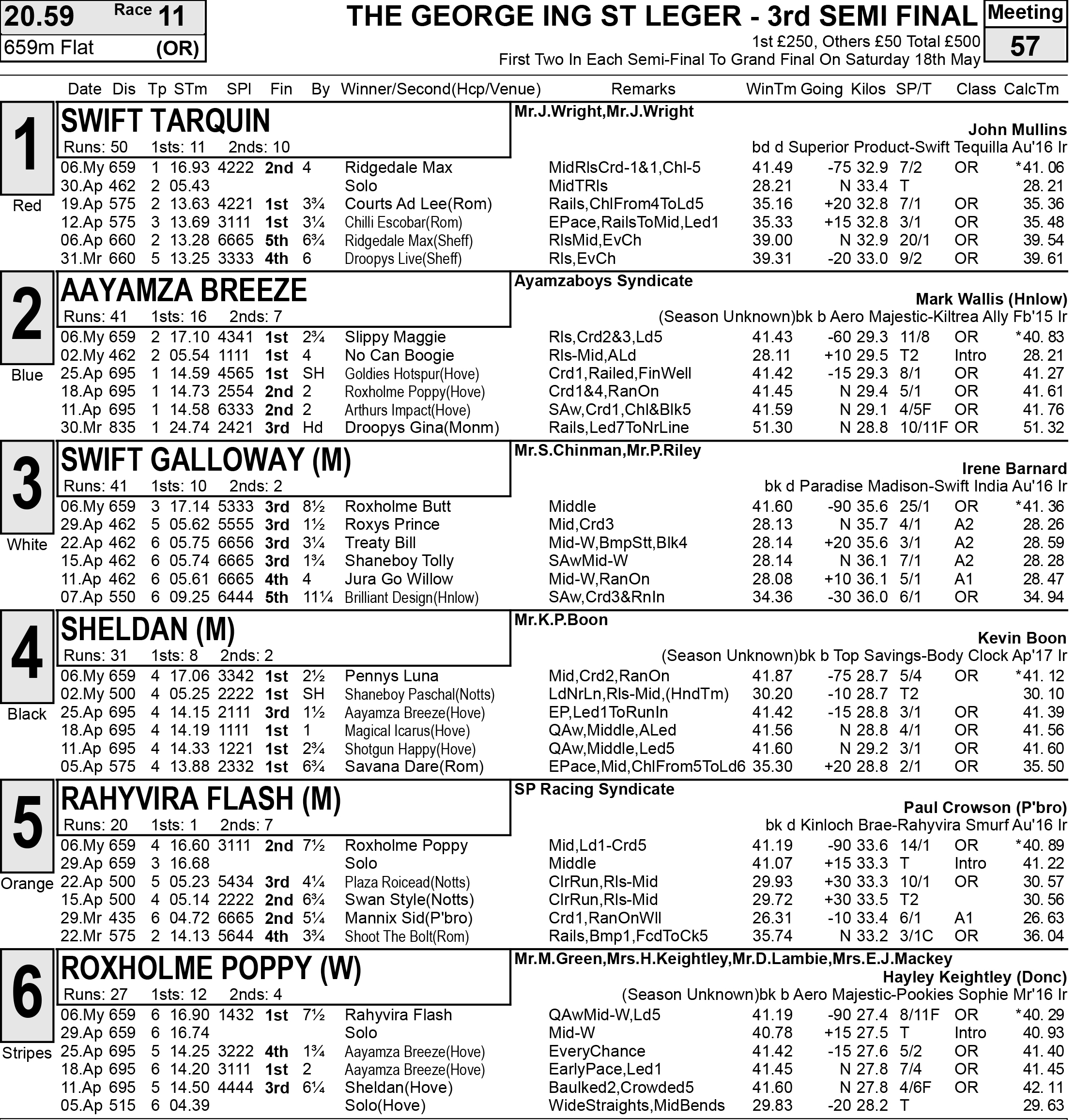 Mark said: "I think the 4-1 ante post is about right because if she goes through tonight, given other expected results, I would expect her to be about a 5-2 chance for the final. But I would be laying the 4-6 about tonight. In fact I would probably lay her at 4-5.
"Don't get me wrong, she is in great shape, she has improved a night and day difference since Hove, and I expect her to win. But in the early stages of the race, she is vulnerable.
"Last week she needed to be in third place early on to get a run, which she did. This week, if they all bring their 'A game', she will do well to be in a similar position. That is the only reason that I think she is too short.
The kennel's other runner, Roxholme Butt goes in the 7.44 race and is rated a 7-1 ante post chance and a best priced 15-8 to win his heat.
They then bet 2-1 Brigadier Bullet, 4-1 Affleck Bolt, 5-1 Stardom, 12-1 Seaglass Celine, 50-1 Paradise Madison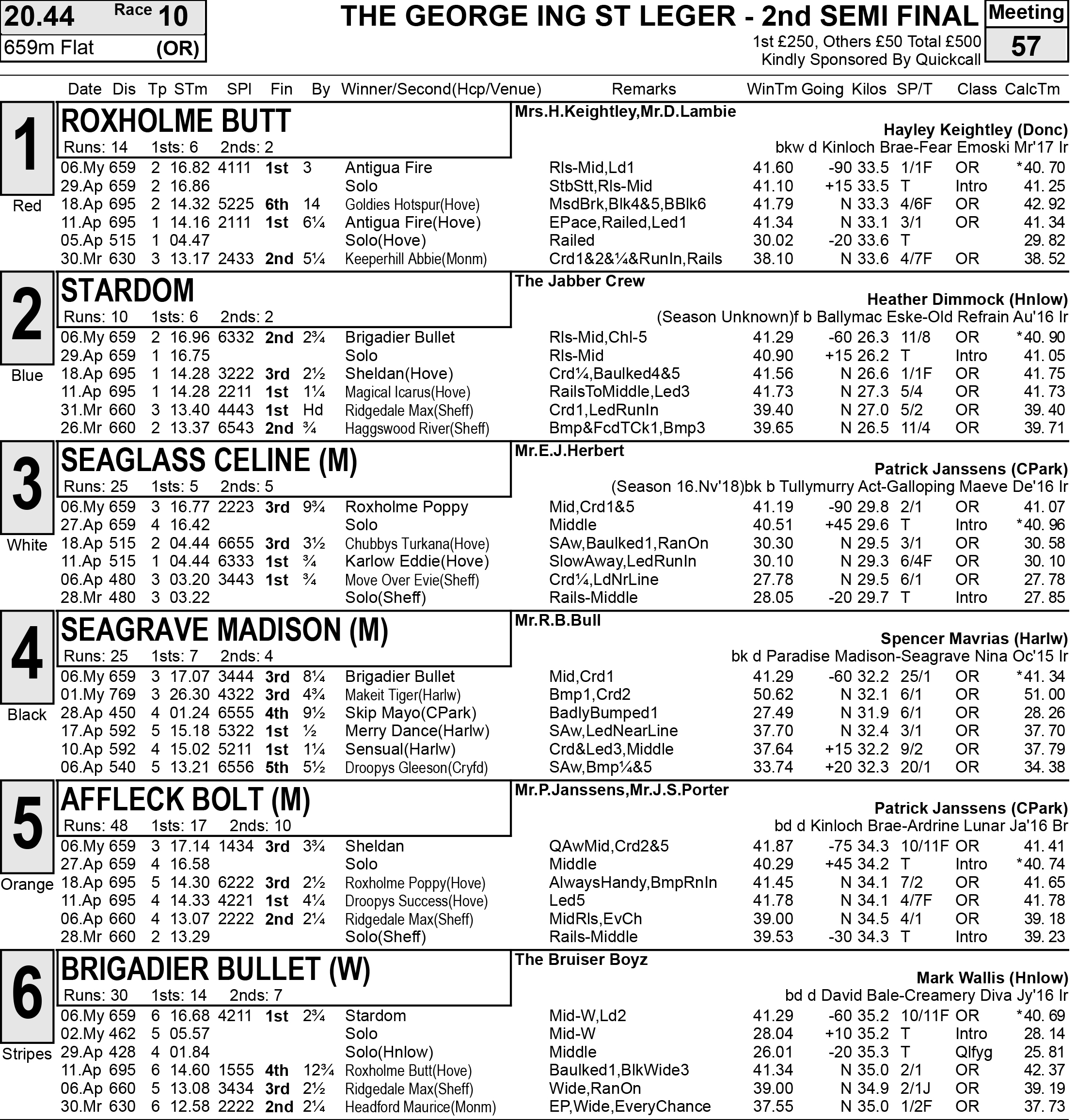 Mark said: "I would have Butt as a 6-4 chance, in fact him and the bottom. It is all about him coming away. Whether he is in the Brigadier Bullet league yet. . .we still have to find out. The dog is in great order and if traps and leads. . . 15-8 becomes 8-15 in my book."
Ridgedale Max (15-8) just edges Antigua Fire (2-1) in the first semi final. The pair are 8-1 joint third favourites to land the competition. The rest of tonight's betting: 5-2 Slippy Maggie, 10-1 Headford Maurice, 20-1 Pennys Luna, 33-1 Jinks Behind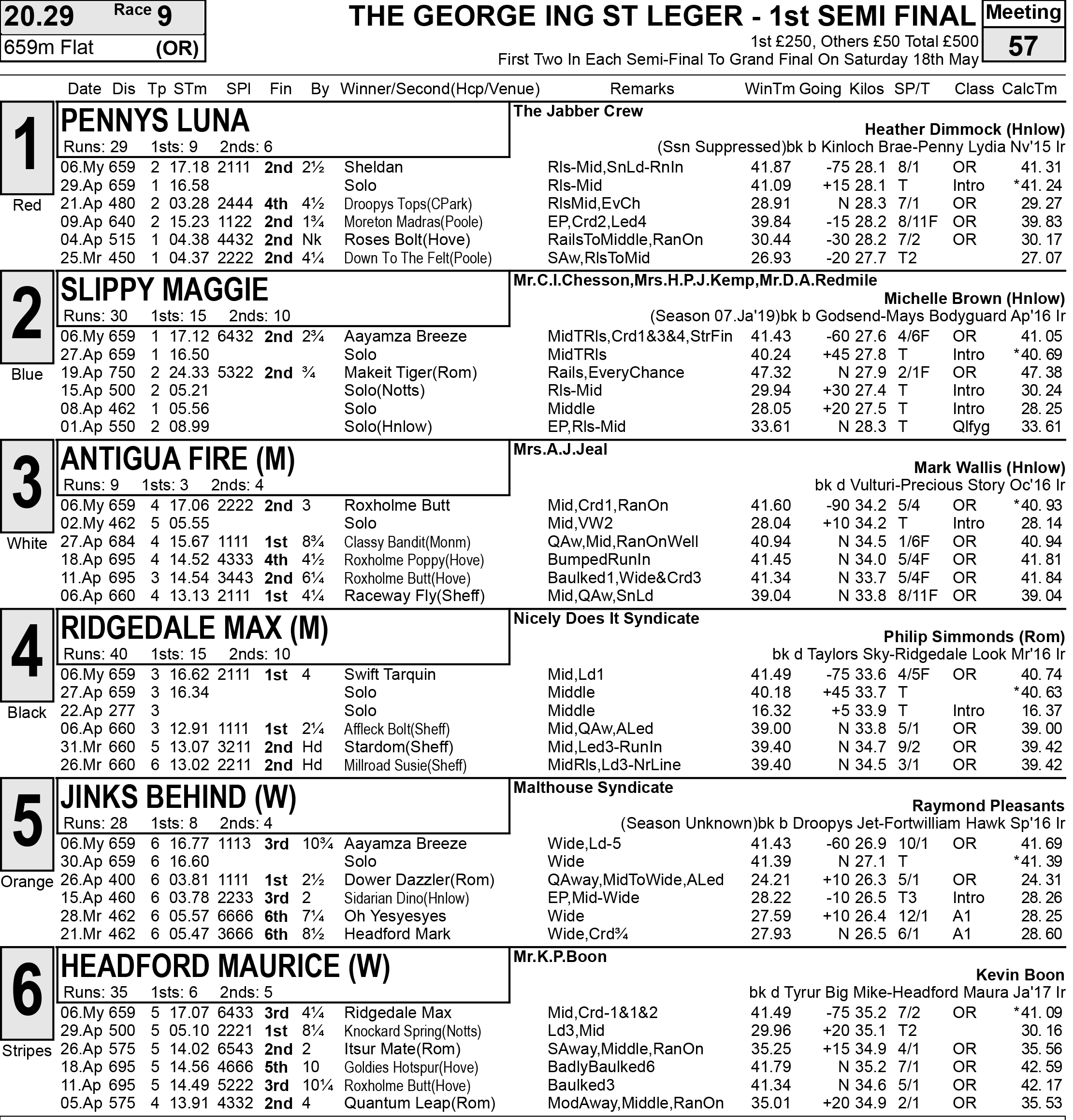 For a reminder of Racing Manager Marcus Westgate's view on the semi finals along with videos of the first round click here