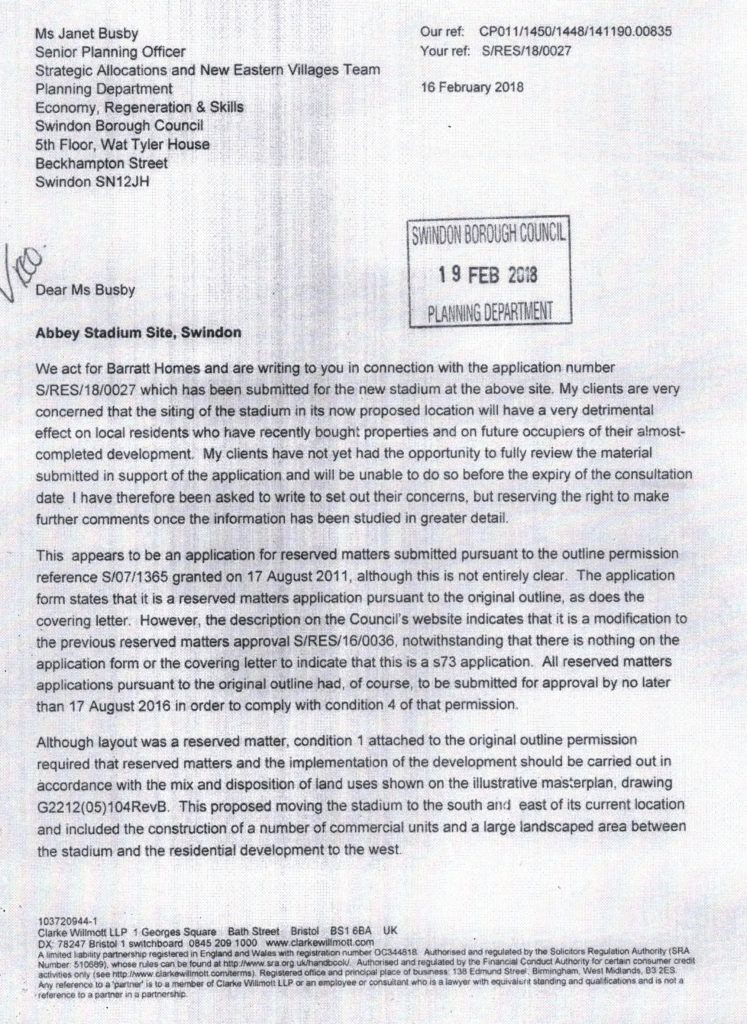 Stadia UK director Clarke Osborne has issued a 'don't panic, it is all in hand' message to Swindon racegoers.
This follows the on-line publication of a letter from solicitors representing house builders Barretts, expressing concerns over noise levels at the new stadium which is due to be completed this summer.
The issue has arisen following the revision of plans which will see the new facility built on the original site, and closer to new housing, following an earlier application to relocate to an adjacent piece of land.
The issue is almost certainly more concerned with speedway, rather than greyhound racing, but has led to concerns to the Star from local owners.
Osborne's statement reads:
There has been some comment and speculation resulting from a letter of caution presented by the housebuilder Barrett and published on SDC Planning Portal in line with standard practice. The letter requests the Planning Authority to ensure that the noise attenuation measures planned produce a satisfactory outcome that is within the limits set by the Environmental Health Authority.
Gaming International continues to liaise closely with Swindon Borough Council, the Environmental Health Authority and Barratt regarding the design and effectiveness of the noise attenuation barriers proposed, which are designed to produce attenuation and consequent noise within the levels required.
Noise attenuation has been uppermost in the design of the new stadium from day one and has been specified by Gaming Internationals leading experts in consultation with Swindon Borough Council.
Consequently the matter of noise attenuation is not considered likely to extend the period of consideration of the reserved matters and as therefore, the timetable for delivery of the new stadium.
For the reassurance of greyhound trainers and greyhound owners both racing at Swindon and indeed elsewhere, it is worth reiterating that the promotion of greyhound racing at Swindon will be continuous throughout the construction period, with the exception of a 7 day break when the changeover or racing track is completed. A great deal of effort and planning has been completed to ensure that the promotion is not stopped for more than 7 days.