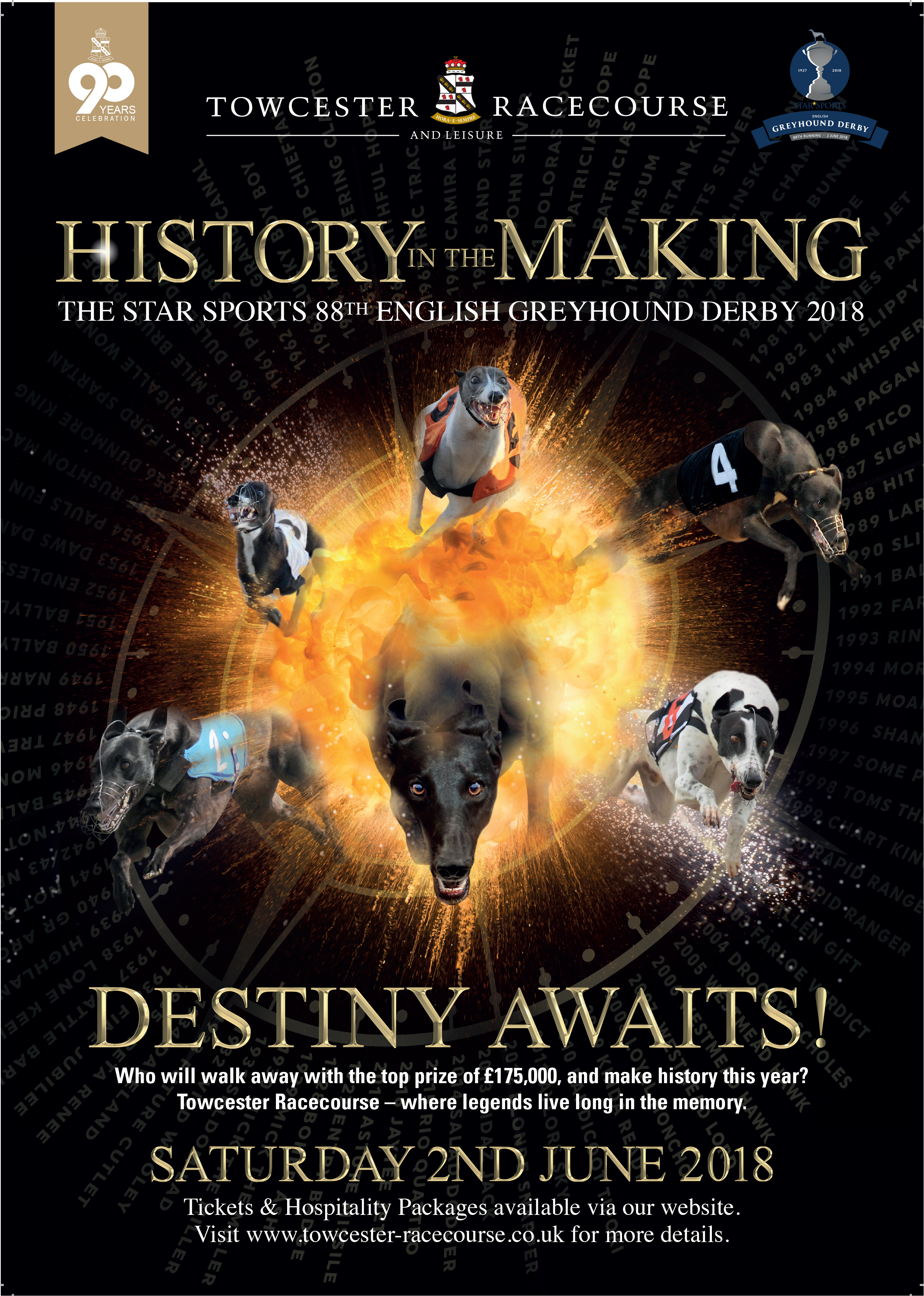 The 2018 Star Sports English Greyhound Derby Final will be the best attended in at least 20 years with Towcester CEO Kevin Ackerman planning for a crowd of 8,000.
He said: "We had 5,000 last year when we took a cautious approach to our first staging of the competition. But given, what I consider was a huge endorsement by those who attended, I am confident that we can build on that and attract an even bigger crowd this time around.
"We are things we can improve on from last year, in terms of racegoers having access to a bet and a drink, and sound quality. There will also be all the side attractions, but probably more so.
"We are conscious of trying to attract two types of audience. We are mindful of the history and importance of the Derby for greyhound people, but we also want to introduce a new audience to greyhound racing to experience the occasion. So we have Vernon Kay doing a set in the way Jo Whiley did last year."
Admission for the early rounds of the competition is free. It will be £10 for semi final night and £25 for final night (up from £20) last year – to include racecards.
As last year, Towcester will be offering an 'Early Bird' discount – if booked before the first May 3rd – of £20 to include admission and racecard for the combined meetings.