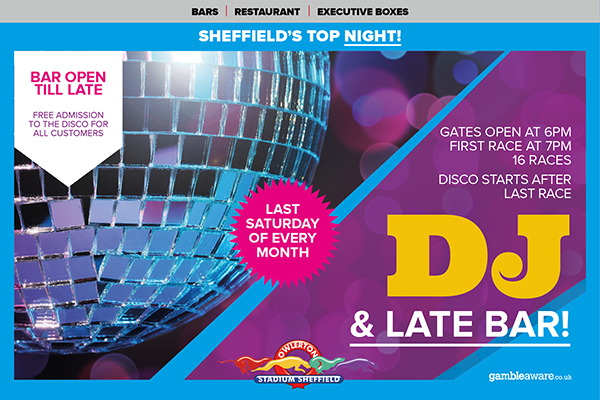 Sheffield will be hoping to secure the 58 points that they need to reach the BAGS/SIS Track Championship final when they contest the final home leg of the qualifying round on Tuesday evening.
They currently trail Newcastle by 25 points and look a steal at 1-2f to win the northern section. But they require only 58 points to get through as the highest placed second (if defeated, Newcastle would need to finish second with more than 33 points). Should Sheffield only manage 57, they would join Nottingham and Hall Green on 212 points and would be reliant on having won more qualifiers. Given, they had a likely 10 points snatched from their grasp due to a void race at Kinsley, it would seem particularly rough justice.
Racing manager Sam Tweed said: "It would seem a bit harsh, even if they were to spread the points between all six teams it would be fairer. Hopefully it won't come to that. Given we have double runners, I think Newcastle would have to win three or four legs to beat us and I am confident that we can win three or four."
So which three or four?
Tweed said: "Overall we have some very poor draws but I think we have several dogs who are good enough and I would have to include stayer Geelo Bullet among the best. He was in that void race and I know he would have been within a couple of lengths of the clock had the result stood. I think he will go on to become a good competition dog. We also have excellent chances in the sprint with both our pair. We have strong fancies in the juvenile race, though ideally I would have swapped the draws for our pair, plus the standard, and the elite where Fault Finder should break very well on the outside and could lead all the way. The only race where I have real concerns is the bitches' race where the draws are terrible."
So why is the Sheffield team so strong this year?
Tweed replied: "First of all you need the right dogs, which I think we have; particularly dogs with a bit more early pace than previous years. Secondly, we are in a group that suits our dogs better this year. Last year we were up against Peterborough which tends not to suit our runners and Yarmouth which is so far to travel. Our track is easy to run but some of the others aren't and, importantly, we have had trainers prepared to take dogs for two or three trials this year.
"Also, given the way the way the results have worked out, the final will probably be at Hall Green, Monmore or Perry Barr this year, all tracks with a 480 as standard, which should also suit us."