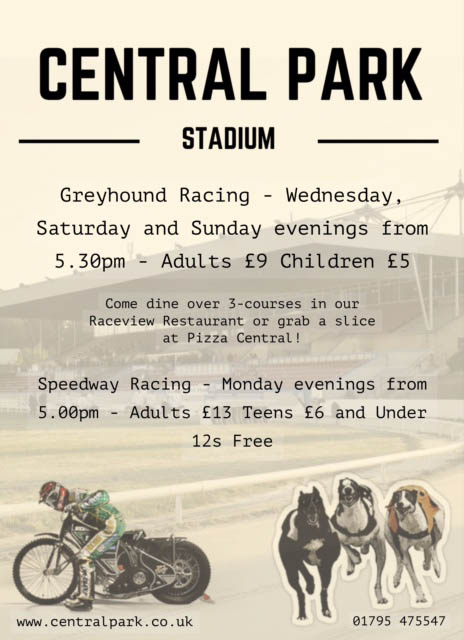 Central Park are slowly increasing their race strength as they look to join the SIS schedule in January. The Kent circuit have five meetings scheduled, and of the three non-bookmaker owned tracks, they are the best equipped for the daytime meetings as their kennel strength consists solely of professional trainers.
Barry Stanton advisor to Central Park said "We asked our trainers to strengthen and I'm delighted with the response. We are well on the way to having the greyhound strength needed to meet the challenging race programme we have committed to next year.
"Our 15 professional kennels have already increased the numbers of greyhounds available to over 350 per week and I am extremely confident the requirements for next year will be met"
The dogs are quite evenly spread with the three strongest handlers, Roy Griffin, George Andreas and Spencer Mavrias each supplying around 35 runners.
The racing office's Dan Homewood said: "Overall the kennel strength is split pretty well. The sprinting strength is increasing and we are generally running a couple of stayers races each week. The only area that is a bit light is near the bottom, A9/A8, but the top heat A1 numbers are very strong."
Grand National winning Ricky Holloway is Central Park's leading open race trainer in 2017 with 24 victories. He is followed by 16-Barry O'Sullivan, 14-Seamus Cahill, 13 George Andreas, 11-Patrick Janssens
CENTRAL PARK TRACK CHAMPIONS
480–SHANEBOY SANTANA w bk d (Scolari Me Daddy-Shaneboy Daisy, Jul 15) Owner & trainer Spencer Mavrias Regular sub 29.00 winner in A1 and minor opens.
642–PESKE PRINCE f d (Ballymac Eske-Valais, Dec 14) Owner Mr T Dodd, Trainer Ray Butler Just gets the nod following a recent S2 win. Santa's sister Shaneboy Mila and Woodcocks Balboa may be looking to seize the crown on Thursday.